Poole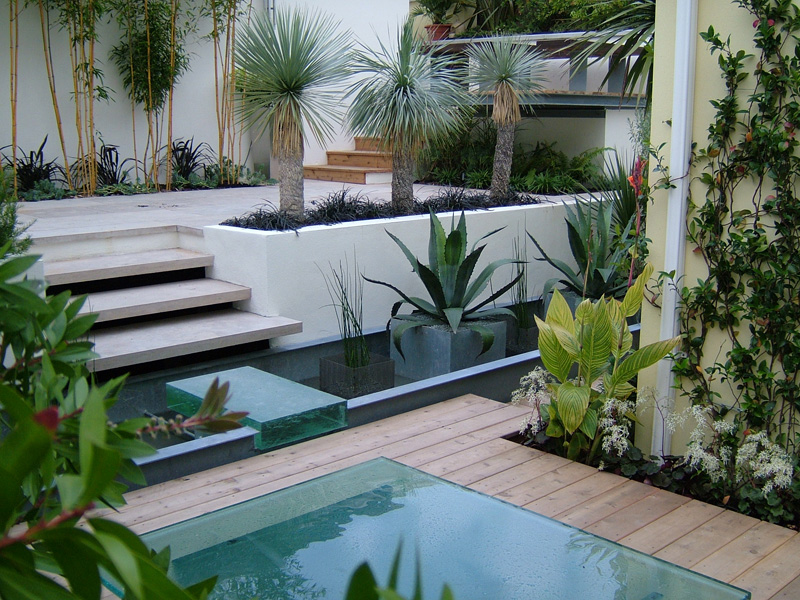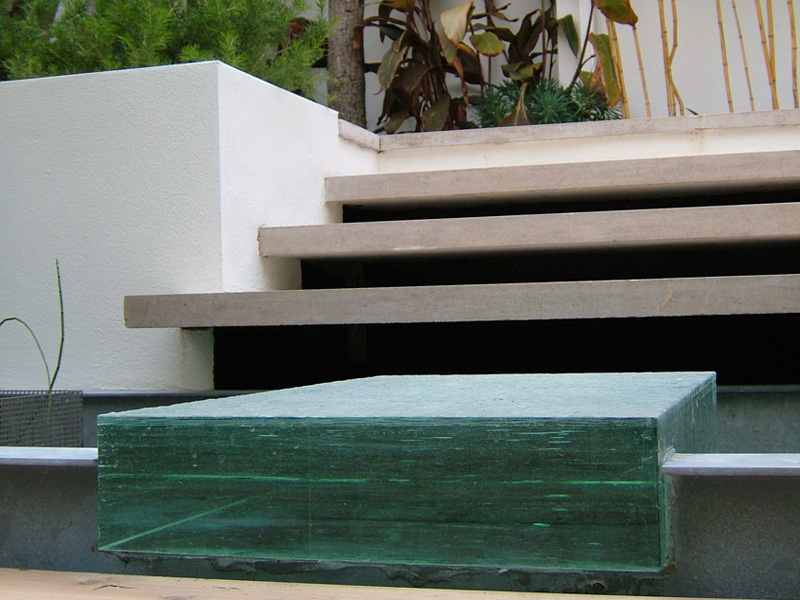 LOCATION: Poole, England
After finishing Chelsea Flower Show 2004, an enquiry for some planters for a potential client in Poole, Dorset came into my studio. This was the result!
A complete, new garden. Many elements and many more of the show gardens plants were incorporated into this split level courtyard scheme, craning the mature palms over the existing walls into their final places before the terraces could be constructed.
The Glass furniture, designed specifically for the show, was enhanced and installed as a centre piece. Despite its fragile appearance, its very tough and durable, comfortable, very tactile – and – surprisingly easy to maintain.!
The kiln formed solid glass stepping stone – 125mm thick and deeply etched – cuts into the side of the steel pool below water level and is the only way across to the two higher terraces and the exit beyond.
The mid terrace and steps are local Purbeck stone, providing a sun lounging area for most of the day. The last rays are caught when seated on the cantilevered upper deck terrace , underplanted with evergreen ferns, bordered with sun loving grasses.
Three Yucca Rostrata's, sentinels bursting with energy, basking in the daylong sun, are set against the smoothly swaying bamboos which obscure the tall annex behind. Callistomen and Grevillea both produce rich & exotic flowers whilst nestling under the Trachelcarpus Fortunii and Cordyline Indivisa palms. Architectural planting that looks wonderful year round.
This sheltered, sun trapped courtyard garden is a place to truely relax and and dream; revitalise and replenish; entertain and enjoy!